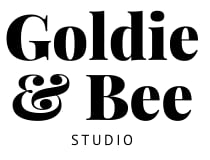 Back to Shop
1800 Lasagne, Thornbury
$

25.00 -

$

75.00
"1800 LASAGNE"
Nestled within the main drag of Thornbury, in Melbourne's north, lives a pasta hero and his charming restaurant.
During the Melbourne lockdowns of 2020/21, Goldie & Bee found great solace in having the best lasagne they'd ever tasted delivered direct to their door (several times).
Once restrictions lifted, they got to go to the bricks and mortar, lasagne HQ, and experience the Italian hospitality for themselves. 
Every interaction that you have with 1800 Lasagne is an absolute joy, and to honour that, and the life-changing lasagne, we decided to draw this little place that has stolen our hearts (and filled our stomachs). 
------------------------- 
A cute Victorian shopfront in the suburb of Thornbury, complete with all the changes its face has seen over the decors (hello, brick arches!). A faithful art reproduction of an original handdrawn house illustration, drawn with pen and ink, professionally printed on thick acid-free 310gsm 100% cotton paper that is sustainably produced using fabric offcuts from manufacturing. Professionally packaged with care with a cardboard backing and in an acid-free protective art sleeve to ensure safe delivery.This piece comes unframed and there is a white space allowance around the drawing to ensure adequate room for framing with a matte frame if desired. Available in A5, A4 and A3 sizes.Drawn, produced, printed and packaged in Melbourne, Australia with love.