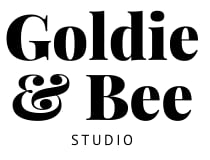 About Us
Welcome to Goldie & Bee, a passion project from a Melbourne married duo. She (Goldie) is a lover of all things heritage architecture (but a terrible drawer), while He (Bee) is someone who really knows how to put pen to paper. 
What started as a gift between lovers has turned into something to share with the world. 
Join us as we go on the hunt for the beautiful things we see on the streets of Melbourne and beyond and turn them into something you can happily hang in your home.